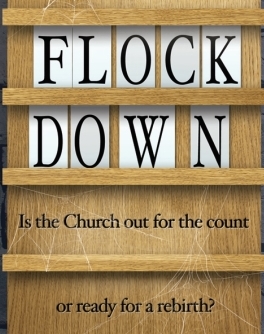 by Steve Maltz
This is not yet another book about surviving lockdown, it is about possibilities that have been raised through Flockdown, the unprecedented separation of the Church's flock from their places of worship. This is all about God's voice and intentions, it could even be about revival! It's a story that must not be dismissed without examination and consideration.
The Church hasn't reformed through evolution ... so God brought a revolution!
"This encouraging and forward-looking book encourages the flock to find a new lease of God-given life during this strange season." (Prophecy Today)
Steve Maltz is a writer, blogger and the founder of Foundations conferences, Saltshakers web community and Saffron Planet radio. This is his twenty eighth book. He is married to Monica with three sons and two grandsons and lives in East London.
BUY NOW - SIngle copy for £5.00