Since our first letter we have opened a fundraiser for the work of the Rachamim Holidays, and for the Hashkama School in Tanzania. So far, no donations have been made. With such an encouraging beginning we continue to plan ahead.
The people we mentioned in our first communication are all known to us. They are not out to scam us. I say this because once you mention Africa, fear sets in. This is understandable because people have been robbed of their money through scams operating from that nation. But, let's not punish the innocent because of the acts of the guilty. I am inserting the link to the fund should anyone want to make a donation. It is:
https://www.gofundme.com/f/hashkama-school-rachamim-holidays?pc=fb_co_ca...
Africa – There are developments concerning the young mother living alone with her son. She attended a Christian conference recently, held by the Pentecostal Church, and was much blessed by the enthusiastic worship offered up to God. As we mentioned before, she was brought up in the Roman Catholic tradition. We have discussed together what might be the best way forward for her, and how we can help. The conclusion we came to is that she would like to go back to University to finish her education. She would be able to live in a hostel there while she is a student. This would mean the prospects of getting a good job would increase, and she would be able to care for herself and her son, providing better living conditions than she is in now. We would like to enable her to fulfil her dream to return to her studies. If donations are made, we will be able to do that for her. Please read our previous letter at Saltshakers.com – or go to the Hashkama Facebook Timeline. You will find details about this young woman's present situation and living conditions.
Asia – There is the mother of two sons. Working hard to provide for herself and her boys, and striving to keep a roof over their heads. Her abusive husband moved in with another woman some years ago, eventually marrying her. The devout Christian, living in Asia, could not afford to take time off work without our help, and could never finance a holiday of any kind. The eldest son suffered a head injury and the mother had to lose work to care for him, adding more hardship. Both boys, even though they are older now, still suffer the scars from their father's treatment of them and their mother. We want to bring her to the UK for a holiday and rest.
Philippines – A Christian mum that has been under extreme emotional pressure. We have known her for a while and feel now that she would benefit from a holiday and visit to us, where we can talk and fellowship together.
Africa – In 2017, Leah Lukumay, along with a few other women from her village opened up a school for orphans, and poor children, providing education, food and clothing. We want to bring Leah to the UK for a holiday, and to discuss plans for the new school. If you refer back to our first letter, you will see details there, and we are including some photos below.
Hashkama School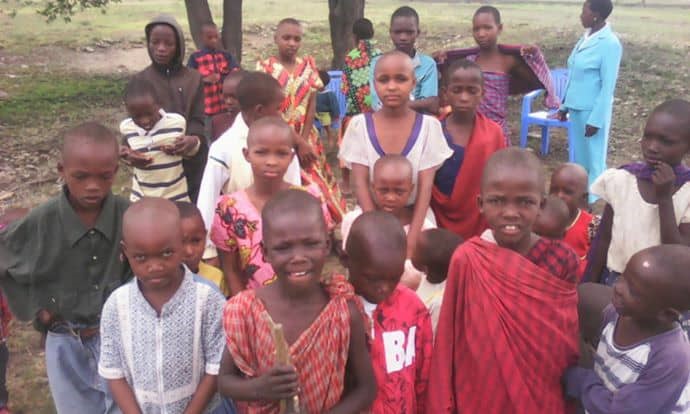 A plot of land has been donated to us to build a purpose-built school. So, we have the land, and we have the children; now we need the finance to build the school. It will include three classrooms that can be sub-divided and partitioned off creating 6 classrooms in all. It will have an office, a staff rest-room, cloakroom, toilets, kitchen, and a sick-room should a child, or children become ill while in attendance at school. There will be a recreational playground with climbing frames, and areas for sports and games.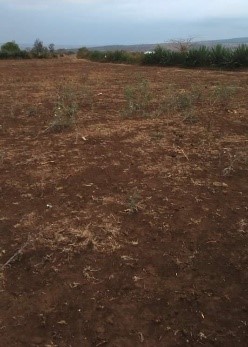 A name put forward for the school is, Hashkama School. Hashkama is from the Hebrew, meaning, Wake Up! Once the school is ready, it will need furnishing with desks and chairs, cupboards, books, computers, and a fitted kitchen. We need to discuss how we can set up a water system so that the school always has an adequate supply of clean water on tap. The school will be situated amongst the Maasai villages. We want to fit solar panels to the building, providing electricity, lighting up the classrooms inside, and lighting up the area outside. It will be a light in a dark place as it will be visible to many in the area. The bible will be taught there and the children will see and learn first-hand how their heavenly Father loves and provides for them.